Licenses
The Licenses Page can be accessed from the Home Screen, where the environments are listed. After login, click the Badge icon, from the top of the environment list. Here is where you manage your ElasticDW custom licenses. You will see all of the licenses you have uploaded and are active on this screen.
You can also create new licenses, for which you will need to upload your custom license file. After a file is created on this screen, you will be able to select it from the Clusters screen when you're creating a new cluster.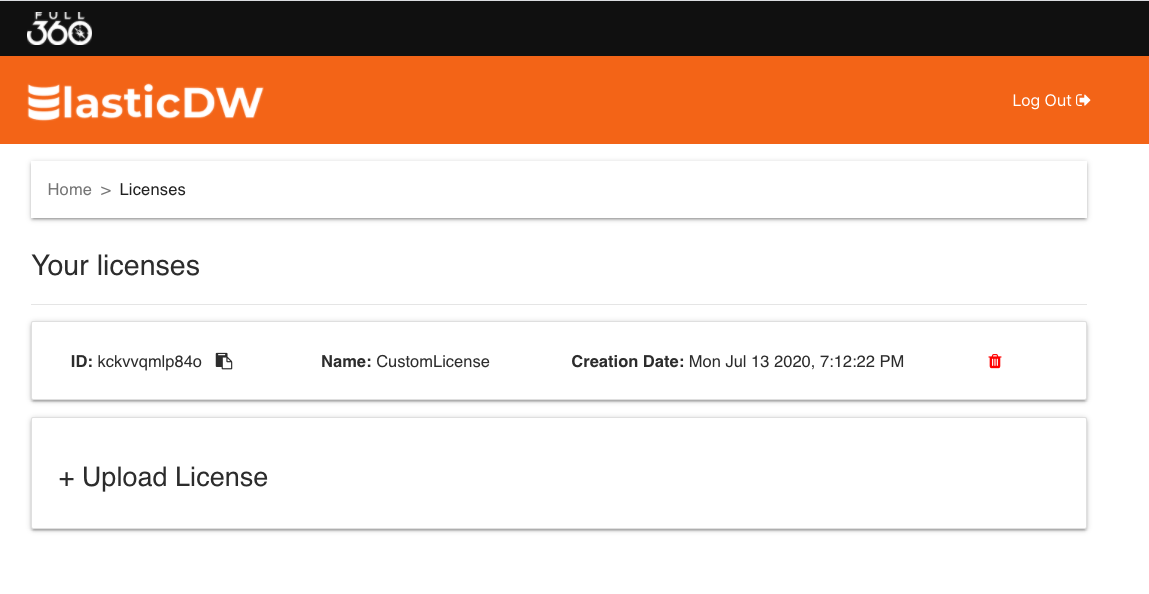 Please note that you don't need to upload Community Edition license files on this screen. They come with the product. If you want to create a cluster using a CE License, you will be able to do so from the Clusters screen, picking up the built-in CE option when selecting the license to use. You are limited to using the most current version of Vertica.