AWS Integration
ElasticDW needs permission to access your cloud environment. This is accomplished by creating an IAM Role. You have the option of using the boilerplate (recommended), or customizing the Cloud Formation template provided.
This operation needs to be performed only once. You can initiate this page by clicking the key icon in the upper right hand corner of your environments page.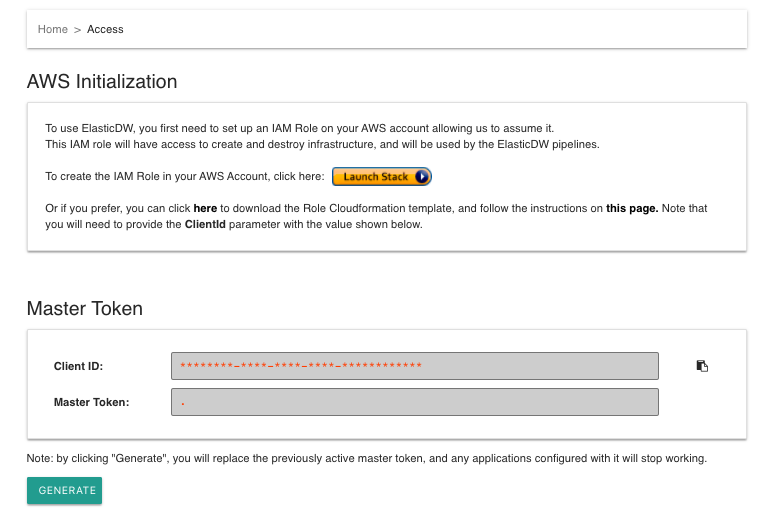 Once the Cloud Formation document has been created, upload it to your environment. It will be named similar to the format of f360-edw-master-role. It authorizes ElasticDW to create the role and policies necessary for operation.
Advanced users may also choose to setup these authorizations via Terraform.
Video Guide
The following video shows how to manage licenses and create the role in AWS.